(click here to read about) Our 2016 Christmas Newsletter
Author: Scarpantoni Family & Staff Date Posted:1 December 2016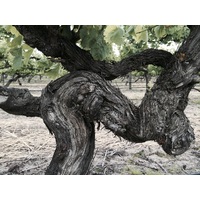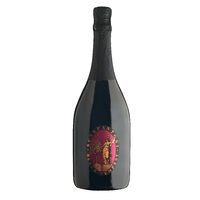 On track for a very good season
The Scarpantoni family has been in McLaren Vale for over 60 years, originally as vignerons and for over 35 years as winemakers as well. Over this time they have seen the wine industry change and grow, with each decade bringing new opportunities and challenges. This year has certainly been an interesting one as there has been more rainfall than we have seen for 20 years. We have had well in excess of 1,200mm and wouldn't be surprised if we don't see more before Christmas.
Block 3 Christmas
This Christmas, as well as having our traditional summer season offer of 15% discount plus free freight on all our whites and rose, we have a really special offer for all the red lovers. This Christmas we are offering the 2013 Block 3 Shiraz at a special 25% off. Most of you do not need an introduction to the Block 3 Shiraz, "its big, its black and its back"! The 2013 is a truly big, sumptuous Shiraz with a long history that won't disappoint - it will be enjoyed for many years to come. Stocks are getting low so don't miss out on this great vintage. Also in this newsletter, we have another special offer for those of you who enjoy alternative reds - a mixed case from our varietal range of Gamay, Durif, Barbera and Pinot Noir also with a 25% discount. We will give you the option to make your own mix or even have the same wine, they are a perfect choice for those of you wanting something a little different to enjoy with friends and family this holiday season. It's always fun to taste, discuss and enjoy the differences of alternative varieties as well as trying to match them with foods. So don't miss out as they are all limited production wines and not always produced. So from all of us, the staff and family at Scarpantoni, we wish you a happy and peaceful Christmas and prosperous New Year.
Good Old Favourite
Black Tempest Sparkling
Scarpantoni have been making sparkling wines for many years now. In fact our first production of 'Champagne', as it was known then was in 1982, some 34 years ago.
In 1996 we produced our first sparkling red, the Black Tempest. It was a wine that had been planned, some years earlier, with blending requiring special parcels of premium shiraz barrels to be put aside over the years in order to create a more complex wine. It was a success from the start, regularly being judged as the best sparkling wine from McLaren Vale. It has accumulated a track record of high acclaim from many critics around the country. This is a great wine to have with a wide range of foods, but particularly good at the Christmas table with ham and turkey.
The Black Tempest is an old favourite for many, especially during the Christmas festive season, sharing with family and friends. So don't forget to purchase your Black Tempest for this Christmas and have a really 'Natale Frizzante' time. Enjoy!
---
Leave a comment